… a regular nutrition series for vegans by Anastacia Sampson
Many parents struggle in convincing their children to eat vegetables.  The only way to appeal to children is by often adding sugar! Refined sugar has been linked to: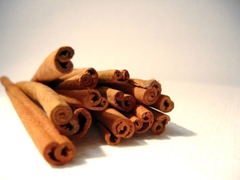 Suppressing our immune system
Cancers
Causing weight gain and making weight loss difficult
Interfering with healthy cellular function
May cause mood swings, irritability and other mental disturbances
Supporting unhealthy bowel flora in our digestive intestines
Cause insulin resistance, irregular blood sugar levels and sugar diabetes
Adding sugar to entice your youngster or anyone (especially when young) to eat vegetables does not actually do much benefit for their dietary preferences in the long run. It heightens your growing child's desire for sugary foods (even as an adult) and the child never truly learns or adapts to enjoy vegetables. Our earliest fed foods tend to determine our future dietary preferences. Studies show that it takes several times of presenting the same food to a child before a child accepts it or attempts to eat it.
It may seem a bore serving and serving while always having your little one saying no, yet there are ways to make vegetables more appealing. It all comes down to presentation and the addition of spices and herbs. I know from personal experience I don't enjoy certain vegetables, even though I love vegetables in general and know they are healthy. However, with thoughtful preparation many of us can enjoy all vegetables.
A great healthy treat is cinnamon spiced sweet potato! Most people generally have come across pancakes and children usually find them tasty. Well, to supply vitamins and minerals, especially valuable vitamin A, vitamin E, fibre and a low glycemic meal, this is superb. It's also great in time efficiency to prepare.
All parents and care-givers who just feel too worn out to labour over meal preparations, just have to slice sweet potato into thin strips. Once the sweet potato is all sliced up, then oven bake or cook in the microwave until soft. Sprinkle liberal amounts of cinnamon powder over and serve warm or cool.
Spiced cinnamon can be sprinkled over cooked butternut chunks, as well as diced banana. Try toasted bread with fillings of banana and cinnamon powder for a great alternative toasty!
This spice is reputed to be a warming agent! Besides being able to warm the body, cinnamon has been used as a remedy for diarrhoea and it has been scientifically shown to support healthy blood sugar levels. It can be quite ironic that this sweet warming spice can actually support people with an irregular blood sugar. Sweetness does not have to always be from adding sugar to our foods.
The more we move away from our reliance on refined sugar for heightening the sweetness of food for our taste buds, the more we may be improving our overall well-being.
Take care, Anastacia
Visit Vegan SA for more information on a healthy vegan eating habits.