The thought of not having that beef curry, chicken breast or fish fillet for the rest of your life is as far as bold choices go. However, going vegan has lots of benefits; improved health, amazing lustrous skin and even saving on expenses. Reports by Time indicate that vegans save at least & US$ 750 more

than meat eaters per year. Even more interesting is the fact that veganism has widened from monitoring the food consumed and clothes worn like linen, hemp, and cotton. Modern-day veganism encompasses getting involved with vegan cosmetic products as well. The beauty industry is now coming up with day-to-day beauty products and makeup, custom made for vegans.
Over the last few months, vegan products have stretched from the kitchen tables to bathroom cabinets that contain cherry and other fruit-based shower gels and rose water. All championing animal free cosmetic and beauty products without compromising function or feel.
Why choose the right products?
The key to protecting one's skin lies in understanding the various cosmetic brands, the quality of their products, and the exact chemicals being soaked up by your pores. The effects of makeup products on the skin

are more diverse than creating an even skin tone and improving one's appearance. However, knowing your skin type, the shape of your face, how sensitive your skin is and your hair type

is key in choosing the right beauty products.
Vegan facial beauty products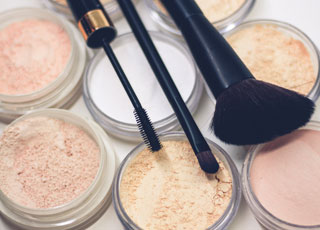 There are dozens of beauty products that are both cruelty-free and vegan-friendly. These products include the oil-milk facial cleanser. It is perfect for getting rid of makeup and impurities. It also leaves the skin feeling soft, supple and well cared for. Using coffee and sea salt facial scrubs is advantageous. Unlike chemical facial scrubs filled with polyethylene microbeads and other harmful chemicals, such scrubs exfoliate naturally

. Another alternative is the sesame oil baobab melon seed oi-mil facial cleanser. It is suitable for all skin types and is great for makeup removal. Creameries have a more holistic approach; exfoliating, cleansing and moisturising. Tea tree face wash and green tea face mask are among other brilliant vegan face products.
Vegan products for glamorous hair
It is quite difficult to find decent high-quality hair care products that don't leave your hair feeling all dried up and brittle. Thank vegan hair products. These include rosemary and vanilla hair shampoo, aromas colour shampoo and conditioner. They contain soothing lavenders patchouli and geranium which helps preserve hair colour and leave it feeling super soft and looking glossy. Also on the list is organic virgin coconut oil, cold pressed castor oil and banana truly nourishing hair mask. Add that to castor and almond oil which are great for the scalp and promote hair growth.
Vegan products for the body
Vegan-friendly soaps are pretty rare but they are among the best. They are naturally produced soaps from healthy plant extracts, some of which even have medicinal value. Peppermint shea butter soap is one of the most amazing vegan soaps. Alternatively, there is the bliss body wash conditioner. It is packed with skin- loving organic apricot kernel and rosehip oils that leave the skin feeling properly nourished. Bamboo charcoal soap with tea trees does not miss a mention either.
Everybody has their own taste and preference when it comes to purchasing different goods and products. However, when it comes to benefits, vegan products are a force to reckon with. Vegan beauty products are highly beneficial. They are better suited for sensitive skin. Furthermore, vegan cosmetics come with packaging that has been made from recycled materials and contribute to environmental conservation.
Written by Sally Perkins