Spar Veggie Burgers
Posted on 26 March 2018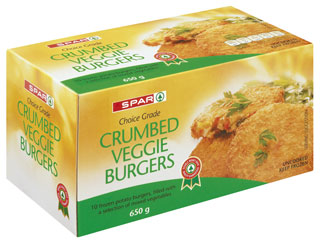 Frozen, crumbed, uncooked veggie burgers from Spar home brand. Another exciting potato based alternative in the freezer, crumbed potato burgers filled with a variety of vegetables. 650 grams. Available from Spar supermarkets.

Visit the Vegan SA website directory for more vegan burgers.

Leave a Comment
You must be logged in to post a comment.