My Skincare products
Posted on 22 March 2018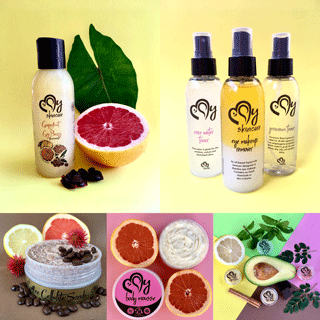 All natural, nature-inspired skin and body range. Paraben, alcohol and synthetics free. 100% vegan product range, using organic where ever possible. Products are intensely nourishing and there is no skimping on the good stuff. They use weird, wonderful and uncommon oils which are packed with vitamins, minerals and saturated fats to ensure your skin stays soft, hydrated and supple for as long as possible.
Products are endorsed by Beauty Without Cruelty and are currently available at Le Petit Bijou (Senderwood), Euphoric Aesthetics (Kyalami Estate), NuLeaf Health Shop (Glenanda), Little Shoppe of Treasures (1 Fox Street, Newtown), and the My Skincare website.
Visit the Vegan SA website directory for more vegan skin care products in South Africa.

Leave a Comment
You must be logged in to post a comment.