Matlombe Lounge refocuses
Posted on 2 March 2018
Matlombe Lounge is a premium events venue for hire situated in Newtown, Johannesburg. It is suitable to host all types of events. They offer catering to clients residing in and around Johannesburg and their menu is strictly vegan and vegetarian.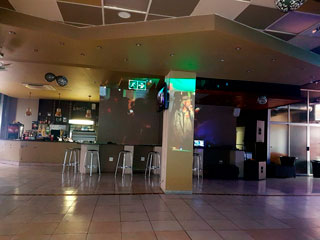 Their motto is "divine culinary experience" and their menu is available upon request. It consists of herbal tea blends; variety of freshly squeezed juices and fresh fruit smoothies, coffee … and they have a liquor license. The food is "absolutely divine" and they have an excellent variety to suit most vegan and vegetarian clients. Private breakfast; lunch or dinner may be booked and reserved for 10 or more people with a minimum spent of R160 per head. It includes a welcome drink, light starter, main meal and a vegan dessert… "absolute value for money and great tasting cuisine".
Matlombe Lounge is a perfect venue to use for events for all vegan and vegetarians. The venue has a stage with complete professional lighting and sound. It can accommodate about 250 people and the glass slidable doors allow for an open bigger space. They have their own stretch tents to cover the outdoor space which will have couches and Ottomans for people to sit comfortably.
Venue hire for half day /3-4 hours is charged at R750 ..this is suitable for small events like meetings, conferences, press conferences etc. Projector available.
Premium venue hire is charged at R5000 – kitchen and bar open for the duration of your event till 2 am.
They also have partnership deals for organisations and or companies that are interested in hosting events consistently every month. They offer a 50% discount for events booked and paid for in advanced by 6/8 months.
For more information, like our Facebook pages: MATLOMBE LOUNGE

and MATLOMBE Events and Entertainment

.
For all catering and venue hire enquiries contact : events.matlombe1@gmail.com .

Leave a Comment
You must be logged in to post a comment.