Lulu & Marula
Posted on 17 March 2018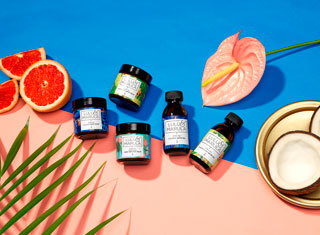 Lulu & Marula is an all-natural, ethically produced skin care brand. It is endorsed by the Beauty Without Cruelty association, their products are not tested on animals and all ingredients are of natural origin. They believe that caring for our skin is a much-needed daily ritual, for our minds as much as our bodies.
The following products are vegan:
Purifying Treatment Oil, Nourishing Treatment Oil, Refreshing Tonic Mist, Purifying Mask & Polish, Nourishing Mask & Polish, Calming Bath Oil, Energising Bath Oil.
The following products contain responsibly sourced beeswax:
Calming Body Balm, Energising Body Balm, Soothing Hand & Foot Balm, Naartjie Lip Balm, Mint Lip Balm.
No major retailers. Supplied mostly to boutique gift stores and beauty salons across Cape Town, Johannesbug and Durban.
Visit the Vegan SA website directory for more vegan skincare products in South Africa.

Leave a Comment
You must be logged in to post a comment.