Nova Chocolate
Posted on 12 February 2018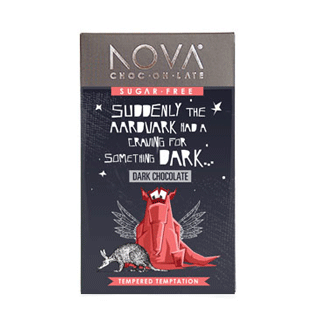 There are 5 product ranges at Nova:
Hand crafted dark chocolate slabs (Plain, Peanut butter, Roasted Cacao and Espresso),
Decadent chocolate spreads called smudge in Original or Hazelnut,
Gourmet Hot Chocolate,
Chocolate balsamic reductions (Plain, Chilli, Red wine and Lemongrass),
Selection of Chocolate Bon Bons.
The soy lecithin in the chocolate is non-GMO and they proud themselves as one of the leading innovative chocolate companies in South Africa.
Available at Jackson's, Fruits and Roots, select Spars, health shops, pharmacies, online store.
Visit the Vegan SA website directory for more vegan chocolate in South Africa.

Leave a Comment
You must be logged in to post a comment.