MannaTech health supplements
Posted on 8 February 2018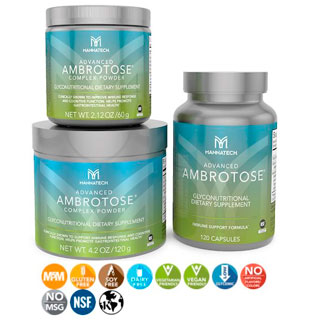 There are trillions of cells in your body that communicate with each other. They know when they need nourishment, protection, repair and even destruction. When cells don't receive proper nutrition, whether from age, diet or other environmental factors, they won't communicate as well. But with the right kind of nutrition, your body can do amazing things.
Mannatech is the pioneer of groundbreaking technology that's revolutionizing nutrition, immune health, weight loss, skincare and more. Called Glyconutrition, it provides targeted nourishment for your cells through specialized ingredients derived from plants. These supplements come from real food to help give your body the right kind of nutrition for a healthy life.
They're so confident that their products will transform your life that they offer an unsurpassable 90-day satisfaction guarantee. All products are ordered online via their website and are conveniently delivered to your door nationwide and in Namibia.
Visit the Vegan SA website directory for more vegan health supplements in South Africa.

Leave a Comment
You must be logged in to post a comment.