Verte Natural Products
Posted on 5 January 2018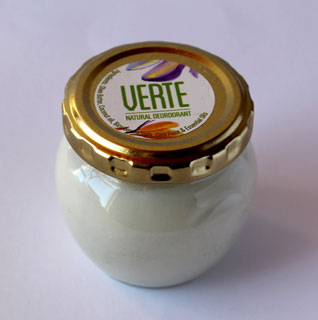 Natural deodorants that work amazing, made only from 100% natural ingredients. Comes in 5 different scents: sandalwood, lavender, rose geranium, orange, berymot.
Verte also distribute Lunette menstrual cups throughout South Africa. These products are registered with The Vegan Society.
Available from Impact Low Waste Co-op, The Bespoke Artichoke, Steps to Health, Organic Living, GRG (Hout Bay). Manufacturer can also deliver anywhere in South Africa.
Visit the Vegan SA website directory for more vegan-friendly deodorant products in South Africa.

Leave a Comment
You must be logged in to post a comment.