Just Vegan catering service, Johannesburg
Posted on 21 January 2018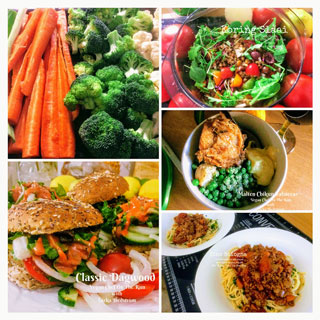 Just Vegan of Randburg globetrots, covering a broad base of cuisines, veganising them all, thus keeping the menu exciting always, using fresh farm to table seasonal ingredients. Šárka Hedström develops new recipes daily. Deliveries Monday–Friday, 17:00–18:00, @ R65.00 per meal, for Jukskei Park at no additional charge. Other areas after agreement. New weekly menus go live Tuesday evenings for the following week. For more details, see website.
Cooking Classes run every 2nd, 3rd, & 4th Saturday monthly, covering faux meats, dairy alternatives, and egg substitutes.
Kiddies cooking classes available during holiday season on weekdays.
Visit the Vegan SA directory for more vegan catering in Johannesburg.

Leave a Comment
You must be logged in to post a comment.