Earthworm Bath & Beauty Products
Posted on 30 January 2018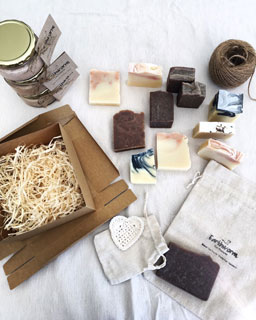 Their handmade ranges are made from 100% natural ingredients and pure plant oils. Endorsed by Beauty Without Cruelty, products are humanely manufactured, not harmful to the environment and contain no toxic or harmful chemicals. Ingredients are made and sourced locally, in and around South Africa.
With the daily rush of life, they aim to make you take a deep breath, in and out, let go of the tension in your shoulders, and make your ME time a little more relaxing, without compromising what you believe in.
Range consists of Natural Body Butter, Soy Massage Candles, Himalayan & Epson bath salts, Himalayan & Epson Salt body scrubs, as well as handmade cold process soaps.
Products are currently available at a local store in Ceres, called Landelijk. Hemporium stocks the temp oil salt scrubs too. Soon will be available online.
Visit the Vegan SA website directory for more vegan-friendly bath and beauty products in South Africa.

Leave a Comment
You must be logged in to post a comment.