Bellabaci Products
Posted on 24 January 2018
Oil Pulling in Cocobaci can help stop the negative influence by dislodging dental debris into the oil and spitting it out. This assists to prevent problems such as cavities, gingivitis, bad breath, inflammation, and hello to a whiter smile! The fewer bacteria that enters your gut and every cell, the less your body needs to be in an emergency state, giving it more control and helping to clear toxins and repair the cells. Thus – fewer bacteria, less damage, increased repair and regeneration!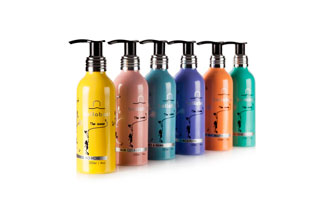 Genie in a Bottle is formulated to nourish your skin whilst giving your body a dose of natural wellness, applied right to the targeted area of concern.
The range consists of 6 concern-driven formulas, incorporating colour therapy to enable self-diagnoses, energetic synergies, choice aromatherapy and special vibrational frequencies. It is a topical formula aimed at supporting and reviving your body's natural healing processes.
The Genies contains an exceptional high active ingredients and treats the user to prestige and unique bouquet of hand-selected African indigenous oils, wild crafted Aromatherapy and energetic synergies. These formulas are available in a no-mess oil consistency, as well as a deeply nourishing créme.
Cupping is an ancient Chinese method of causing local congestion. A partial vacuum is created in cups placed on the skin, either by means of heat or suction. This draws up the underlying tissues. When the Bellabaci Cup is left in place on the skin for a few minutes, blood stasis is formed and localized healing takes place.
Cupping therapy has been further developed as a means to open the 'Meridians' of the body. Meridians are the conduits in the body through which energy flows to every part of the body and through every organ and tissue.
Available from Faithful to Nature, Takealot.com, Twelve Apostles Hotel and Spa, Cape Grace Hotel Spa, Life Dayspa, and many more.
Visit the Vegan SA website directory for more vegan-friendly personal products in South Africa.

Leave a Comment
You must be logged in to post a comment.