Thembisa Soap
Posted on 22 December 2017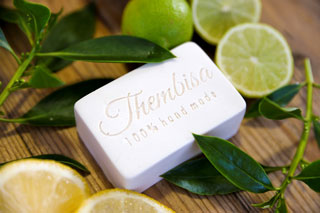 100% and hyperallegenic. A charcoal free and SLES free 100% handmade soap with coconut oil and kaolin clay. Suitable for all skin types, babies, and people suffering with eczema.
Avaiable from The Bespoke Artichoke (online), Mooigoed Design (Plettenberg Bay), Noom (Grahamstown).
Visit the Vegan SA website directory for more vegan-friendly bath products in South Africa.

Leave a Comment
You must be logged in to post a comment.