Revolution Skincare
Posted on 22 December 2017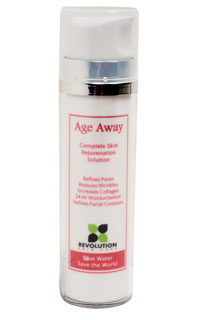 Exceptional facial care containing Swiss actives and botanical Sugar Squalane to enhance results. Product range is formulated to target specific problems such as sensitive skins, acne, aging or age spots.
100% Pure Squalane available for severe problem skin and specialised treatment for cuticles, lips and hair.
Products are formulated for absolute ease of use and saving water. The range is endorsed by BWC, vegan friendly and palm oil free.
And some news for the new year – the bath range will launch as well with products like Kiddy Calm but without SLS and coconut oils. The best of all is that the bath range has a natural additive that removes chlorine which is very important as we all drink dechlorinated water while our bodies are absorbing approximately 70% of the chlorine we actually get in through our baths.
Visit the Vegan SA directory for more vegan-friendly bcosmetic products in South Africa.

Leave a Comment
You must be logged in to post a comment.