Organica online store
Posted on 22 September 2017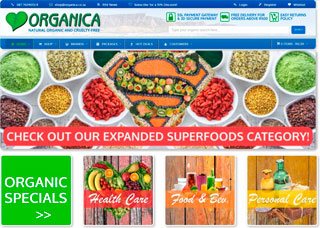 Organica is an online organic store designed to make it easy for you to make healthy lifestyle choices. Their aim is to assist you to make the right choices in the products that you give to your family and use in your home, which is why they stock a range of products that are completely free from any harmful chemicals or toxins.
Visit the Vegan SA directory for more vegan-friendly online stores in South Africa.

Leave a Comment
You must be logged in to post a comment.