Easy Vegan Dinners to Fill You Up
Posted on 30 September 2017
An article by D. Scott Carruthers …
The idea that vegan cooking leaves you hungry comes from the people who have no idea how to put together a satisfying vegan meal! Vegan cooking is not about finding substitutes for meat. It is about finding amazing ways to use the millions of vegan ingredients we have available to us! Think about all of the plant based foods that can be combined into colorful, nutrient rich meals! These foods are packed with the vitamins and minerals that your body needs.
Here are 5 east vegan dinners that will leave you feeling full, fed, and energized: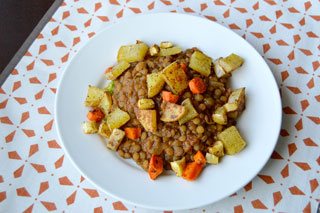 1. Lentil And Root Veggie Delight
Cook the lentils until they are tender. At the same time, begin cooking the cubed butternut squash, beets, turnips, and rutabaga (a yellowish root vegetable that looks like a large turnip but tastes a little sweeter). Add in a can of diced tomatoes as well as some water and Italian herbs and spices. Toss in your lentils and let everything cook together until all of the root vegetables are soft.
This vegan dish is great served over basmati rice.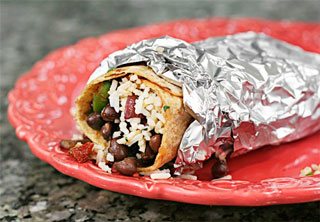 2. Bean and Cilantro-Rice Burrito
Vegan burritos are every bit as satisfying as Mexican meat burritos, and leave you feeling fed but not heavy or lethargic. Fill a wheat tortilla wrap with warmed beans and cilantro rice (just mix white rice with finely chopped cilantro and a squeeze of lime).
Next, top it all off with guacamole, corn, fresh tomato, and shredded lettuce.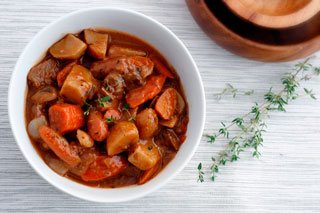 3. Seitan Stew
Seitan is a meat substitute made with fermented wheat gluten. This is a great protein source for anyone who feels like they have reached their soy intake limits. Seitan does really well in stews because the hearty texture of the grains absorb a great deal of moisture and flavor. I love making stew with a vegetable, red wine and rosemary flavored broth.
I add in carrot, potato, celery, onion, and seitan, and cook for hours.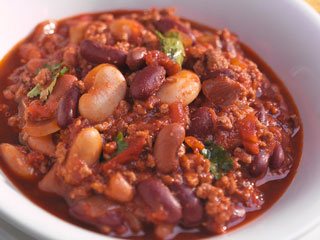 4. Hearty Chili
Yet another hearty and satisfying vegan meal can be made in the style of a chili. Use kidney beans, onion, chopped green peppers, corn, and black back beans. Cook all of this in a crock-pot or on the stove top in a chili foundation made with tomato paste, crushed tomatoes, water, and chili spices.
This can be served with fresh baked tortilla chips (just bake tortilla slices that have been tossed in olive oil and sea salt), or on top of rice or pasta.
5. Veggie Dumplings and Rice
Veggie dumplings are easier to make than you might think. Stores sell pre-made dumping cases that are ready to be hand filled with a lovely veggie medley. You can chop up cabbage, collard greens and kale and mix this with shredded zucchini and carrots. For a meatier taste toss in some mushrooms or a meat substitute.
Next, boil, steam or fry your dumplings (your choice!) and serve with rice.
D. Scott Carruthers has been interested in all things related to food since he was just a child. While in college he started a popular food blog which then translated into a column at the local paper. As Carruthers became known as a food expert he continued to explore the culinary arts.

Leave a Comment
You must be logged in to post a comment.