GLÜKi Organics
Posted on 1 August 2017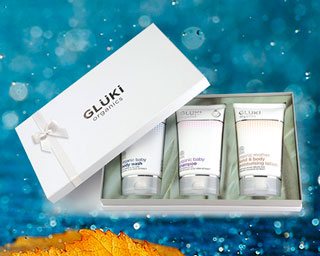 South Africa's first internationally certified organic mother and baby body care range, is bringing soft, gentle and pure products to mothers and babies across the country.
All ingredients used are natural, organic and fully certified by ECOCERT France Greenlife, the world's leading certification and regulatory body for organic cosmetics. Glüki Organics is also proudly vegan, Beauty without Cruelty and Phytotrade. ECOCERT prohibits the use of petrochemicals such as petroleum, paraffinum and mineral oil, parabens made from petrochemicals, sulphates (including sodium lauryl sulphate), and synthetic fragrances which are often included in baby and personal care products.
Available at pharmacies, BabysRus, Wellness Warehouse, Spar.
Visit the Vegan SA directory for more vegan-friendly baby and mother care products in South Africa.

Leave a Comment
You must be logged in to post a comment.