Tempeh in Cape Town
Posted on 13 July 2017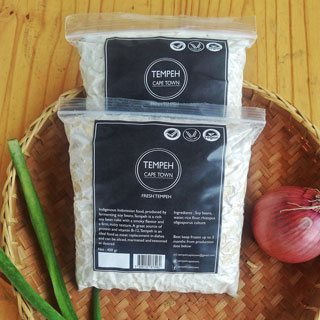 Tempeh is an indigenous Indonesian food produced by fermenting soy beans. It is a rich soya bean cake with a smoky flavour and a firm, nutty texture. Ideal for use as a meat replacement.
Order by phone or email.
Visit the Vegan SA website directory for more South African tempeh.

Leave a Comment
You must be logged in to post a comment.