Apostrophe Bath & Body Care
Posted on 19 July 2017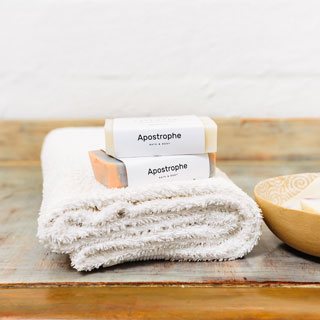 Apostrophe Bath & Body is an artisanal soap company. Their soaps are handmade using the cold process method, where your soap starts as a blend of high quality oils that go through a natural saponification process before being carefully hand cut and shaped and finallleft to cure for 4 weeks.
Their oils are 100% plant based, resulting in a unique vegan soap that is ready to make you feel amazing! Each soap is individually handcrafted from beginning to end; they are also infused with essential oils, adding a variety of aromatherapy benefits.
Available from Wellness Warehouse and Faithful to Nature.
Visit the Vegan SA directory for more vegan-friendly personal care products in South Africa.

Leave a Comment
You must be logged in to post a comment.