The Open Kitchen Bakery & Deli, Stellenbosch
Posted on 4 April 2017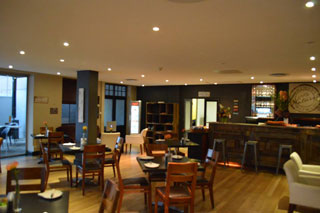 Food made with 100% love, naturally, at 35 Plein Street, Stellenbosch.
Vegan Breakfast: Rye or energy bread topped with spinach, grilled tomato, mushrooms, avocado and rocket. Drizzled with sesame oil, roasted seeds and nuts R70
Vegan Wrap: Rocket, hemp seed pesto, grilled peppers, mushroom and avo served with truffle oil French fries. R75
Vegan Salads: Spicy lemon cous cous served with chickpeas, mint, peas and sweetcorn. R85; Rocket, roasted balsamic cherry tomatoes, red onions and peppers topped with pecan nuts. R75; Avo, cucumber, rocket pesto, baby marrow, pumpkin seeds and cranberries. R75
Substitutions and add-ons welcome. Almond milk available.
Visit the Vegan SA directory for more vegan-friendly dining in the Western Cape.

Posted in Category
South African Vegan News
/
Comments Off

on The Open Kitchen Bakery & Deli, Stellenbosch
You can follow any responses to this entry through the
RSS 2.0
feed.