The Almond Creamery milks
Posted on 5 April 2017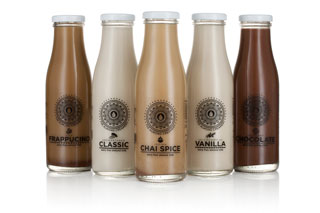 The Almond Creamery dairy-free nut milk is a fresh handmade blend made with almond macadamia and coconuts. With a 5 flavour range available in 375 ml glass Consol bottles: Classic, Vanilla, Chai-spice, Chocolate and Frappuccino. The Almond creamery also offer 1 litre bulk classic pouches at select stores.
A Locally made nut milk that is low in calories and contains 5 times more nuts compared to most other brands, rich in omega 3 fatty acids and anti-oxidants. With no hormones, preservatives or added sugar, only natural, healthy, real ingredients in this plant based product, that is dairy, lactose & casein free.
Available at Wellness Warehouse, Spar, local health stores, delis and coffee shops (Seattle Coffee Co. & Knead Bakery).
Visit the Vegan SA website directory for more South African vegan milks.

Leave a Comment
You must be logged in to post a comment.