Product review – Eco Products
Posted on 9 March 2017
A review of Eco Products' baobab oil and powder…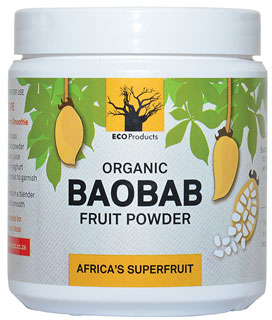 I started adding Eco Products' baobab powder to smoothies and thoroughly enjoyed the zing it added, especially in the morning. I used it for the last 2 weeks and I can feel a difference, especially my husband as he is prone to feeling lethargic. He works in a very stressful environment.
The vitamin C, calcium and magnesium are excellent, especially as we are fitness fanatics and the extra boost is most welcome. It is also a natural source of dietary fibre which keeps us regular. I would highly recommend incorporating this superfood into your daily eating plan as you are sure to reap the benefits.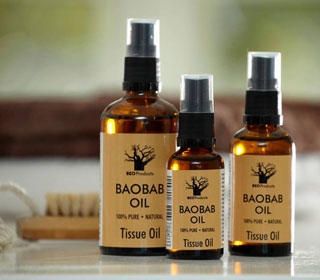 I used the baobab oil on a scar on my knee and within the first 2 days I could feel the texture changing. I will continue to use this and I have no doubt that eventually the scarring will fade and the texture of my skin will improve. Not only is it non-greasy, but easy to use as a spray on.
Thank you so much to Eco Products

– my only regret is that I have not stumbled upon this sooner. .
Reviewed by Natasha Naidoo – Vegan SA