Balgowan Cheeze
Posted on 15 March 2017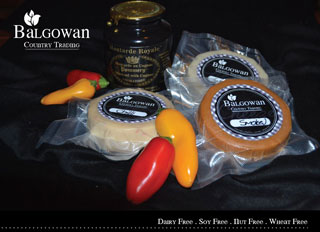 Balgowan Country Trading Cheeze is a delicious, firm cheeze, containing no wheat, nuts, soy or dairy. They use only the best natural ingredients and their products are all hand-made with love in Cape Town.
Not only is Balgowan Cheeze tasty, it is also a healthy source of protein for vegans and those with allergies to soy, nuts, wheat and dairy. Because their products are fresh and preservative free, you can expect them to keep in the refrigerator for up to 2 weeks.
They only sell directly to the public at present, but are investigating outlets in Cape Town and Natal.
Visit the Vegan SA website directory for more vegan cheeses.