Review: Rain bath, body & home products
Posted on 10 November 2016
A review of Rain's bath, skin- & home-care products…
Rain Africa is a highly respected and proudly South African company. They are currently the only Body and Beauty company in South Africa to be accredited by both Fair Trade South Africa and the International Fair Trade body in Europe. With sustainability as one of their core beliefs, Rain is a brand you can feel proud of using.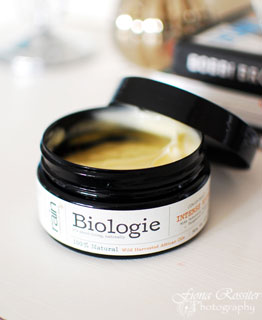 I was lucky enough to try out Rain's Biologie Coconut & Shea Body Butter. The product comes in a 200 ml screw lid tub with a clean and sleek label, just like you would expect from the brand. I was also happy to find out that their packaging is, whenever possible, handmade, biodegradable, recyclable and the materials used are natural and recycled.
The citrusy scent from the tangerine oil smells so good you want to eat it! Other amazing ingredients include; coconut oil, shea butter, aloe ferox extract, sesame seed oil, allotoin and jojaba wax, which are all natural, local and sustainably harvested and help to soothe, moisturize, protect and care for your skin. It also has the added benefit of improving skin tone and rebuilding collagen, which makes it a perfect massage cream. This product, as with all of Rain's products, contain no parabens, petroleum jelly, mineral oil, liquid paraffin or petrochemicals. They also do not support animal testing or child labor. So you can really feel good about using this product!
The cream absorbs relatively quickly and left my skin soft and smooth all day without it being greasy. After a few days of application I could definitely see and feel a difference in my skin. Especially on my knees where it tends to get dry quickly. I have dry, sensitive skin and can easily break out from using creams; I did not have any bad reactions to this product though, due to their natural ingredients.
Overall I was very impressed with this product. I would recommend it to everyone as it is so gentle on the skin, but at the same time nourishing and hydrating. I do suggest this body butter be used in the colder months because of the wintery scent of citrus and because I found it a bit too rich for warmer days in the sun. If you love taking care of yourself as well as the environment, then this product (and brand) is for you!
You can get your hands on this spa quality product for R255 on their online store

or at one of their many branches around South Africa.
Reviewed by Gabby Correia – Vegan SA