Interview – Bev Missing
Posted on 8 November 2016
An interview with Bev Missing, founder of Rain …
By Antoinette Maake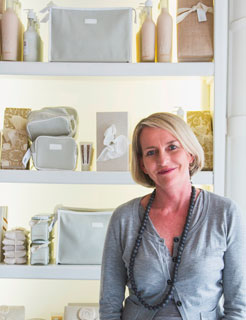 Vegan SA: Tell us about who you are and what you do?
Bev Missing: Rain is a Fair Trade company, manufacturing body and bath products and skincare from bioactive wild harvested African plants.
We have 22 of our own Rain stores – 18 in SA and 3 in the USA.
Vegan SA: What inspired you to come up with Rain?
Bev Missing: A desire to make a difference in our community and country by creating work opportunities for unskilled people in rural areas.
Vegan SA: Are all the Rain products vegan friendly?
Bev Missing: Our products are all vegetarian friendly – we are endorsed by Beauty Without Cruelty. And all are vegan friendly apart from our Bee Range and our baby range which have beeswax.
Vegan SA: Where can people buy the Rain products?
Bev Missing: We have 18 stores in South Africa in the major malls and a web shop www.rainafrica.com

.
Vegan SA: When did you become vegetarian and why?
Bev Missing: I have been vegetarian since I was a very young child. I can recall my mother telling me where roast lamb came from and I point blank refused to eat meat from that day on. She was only able to deceive me with mince or hamburger patties which did not "look" like meat as there was no visible bone! Chicken followed soon after. I ate tuna till I was in university. I then saw an excerpt at the end of the evening news which showed a gold fish which had been cruelly raised in a tea cup and had grown a curved spine. When the SPCA confiscated this fish and introduced it into a tank with normal fish – it was unable to swim to the surface to breathe. The other fish took turns to lift it to the surface to breathe. I was gobsmacked. I could not believe the intelligence and compassion I had seen in a gold fish. That was the end of all fish for me. And that was 35 years ago.
Vegan SA: What is your favourite place to shop for food?
Mellissa: I live in Swellendam, so we have limited selection. We have a little organic eco shop in town which I support, but mainly I grow my own herbs and veggies organically. I shop at Woolies whenever I am in Cape Town.
Vegan SA: Tell us about what motivated you to write your first book, Rain Book of Natural Soap-making?
Bev Missing: My desire to share and pass it forward. A lady in the USA had helped me learn to make soap – out of the goodness of her heart, so it seemed a nice thing to do – to share what had really not been mine to own.
Vegan SA: What reception is your book receiving locally and internationally?
Bev Missing: The sales have been better than expected. We have also published in the USA – an Americanized imperial version.
Vegan SA: There is a lot happening globally and in South Africa about eating/diet. What advice do you have for people who are trying to eat a healthy diet and how to maintain it?
Bev Missing: I had breast cancer last year and, for me, that was a wakeup call on eating non organic and processed convenience meals. I am a very busy person so convenience meals were such a help to me…….my gorgeous man does not cook. There are all sorts of funnies in there – stabilizers, non caking agents, preservatives, flavor enhancers etc etc. NOT good.
I have also been shocked at how even 'fresh fruit' is dipped into preservative baths and waxed for longevity. One cannot trust our food suppliers anymore. They are not forced to warn us on how food has been treated on fresh produce. I think the only way forward to grow your own.
Vegan SA: What is your favorite meal?
Bev Missing: Halloumi in a traditional tabbouleh salad.
Vegan SA: How strict are you in your diet, do you eat honey, wear leather?
Bev Missing: I do eat honey and I do wear leather. I often say that I am a hypocritical vegetarian because of the leather. But I would NEVER wear it if I knew an animal had died for just my shoes. Everyone around me eats meat. I am the only vegetarian in my family and friendship circle. So, on the balance of probabilities, it is likely that I am wearing the by – product of what they all eat.
Vegan SA: Best advice you can give for travelling vegans and vegertarians?
Bev Missing: There is a bakery in Robertson who makes the most exquisite eggless cheesecake – Loretta se Koek Boutique – 023 626 5133.
Vegan SA: Babel at Babylonstoren – fresh organic seasonal food straight from the garden around the restaurant.
Vegan SA: What obstacles have you faced in the past, and continue to face, by being vegetarian, and how did you overcome them?
Bev Missing: Continual teasing and made to feel the pariah. It started as a child and has never ever stopped. I just laugh it off.
Vegan SA: What improvements or changes would you most like to see in the vegan and vegetarian movements, both domestically and internationally, over the coming years?
Bev Missing: I would love people to really THINK about what where their food comes from and how animals are treated in the various processes. I would like to recommend a book to all carnivores – EATING ANIMALS by Jonathan Safran Foer – truly shocking and life changing.
Vegan SA: What is your favorite meal and do you have a recipe that we could publish on our site?
Bev Missing: An embarrassing confession… I have a wonderful mom. And she does all the cooking. I don't have time. But as the rest of my family are carnivores, I get the "meat and three veg" without the meat! She knows the rules of course – not to use the same utensils for both.
Vegan SA: What advice would you give to people want to make the switch to becoming vegan or vegetarian?
Bev Missing: As a vegetarian I would not advise anyone to switch to a Vegan lifestyle to be honest. That is a tough road and very challenging. It must come from your own heart and conviction. You cannot persuade people to convert. It needs to be driven from within.
My personal health challenges have been that I have not focused enough attention on my protein intake over the years and now at 54 years of age – my muscles have started to atrophy as a result of lack of protein. Beans and lentils were never part of my diet, and this I regret now.
Vegan SA: Where can our readers buy a copy of your book?
Bev Missing: Rain stores nationwide in the major malls or our online shop www.rainafrica.com.
Visit our website for a list of famous international and South African vegans.

Posted in Category
Interviews
/
Comments Off

on Interview – Bev Missing
You can follow any responses to this entry through the
RSS 2.0
feed.