Elgin Ridge Wines
Posted on 21 September 2016
Elgin Ridge currently have 3 vegan wines available: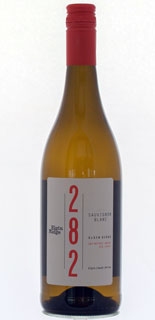 MCC 2011 – In 2010 Marion was heard to ask Brian to make her some MCC. Her exact words were "what's the point of a girl owning a vineyard if she can't have her own bubbly".
Brian agreed on the condition that the wine would not be released for at least 5 years. The 2011 vintage is 83% Pinot Noir & 17% Chardonnay, matured for 2 years in old French barrels followed by 3 years in bottle. Zero Dosage. The result is a wine of distinct individuality.
For 5 years the MCC was affectionately known as Marion's Bubbly and is now labelled as MV, Marion's Vineyards, in recognition of Marion's hard work in Elgin Ridge's organic vineyards.
Pinot Noir 2013 – Colour: Deep, rich garnet, Nose: Sweet dark cherries, earthy, roasted cocoa beans, balmy frangipani floral notes, Palate: Black cherries, summer fruits, rich texture, long with good acidity.
Sauvignon Blanc 2015 – Colour: Pale yellow-green, Nose: Upfront ripe pineapple, sweet melon, bell pepper, camomile, blackcurrant, buchu, Palate: Candied citrus, pink lady apple, lime zest, salon tea, rich and textured finish with well integrated acid.
Listed in boutique wine shops such as Vino Pronto, Wine Concepts, Caroline's Fine Wine Cellar.
Visit the Vegan SA directory for more vegan wines from South Africa.