Fresh Earth has sprung a new leaf!
Posted on 8 February 2016
A review of Fresh Earth restaurant, Emmerentia, near Greenside, Johannesburg …
I must be honest, I hadn't been to Fresh Earth for at least 2 years and upon my return I was pleasantly surprised by both the revised menu and indoor seating area.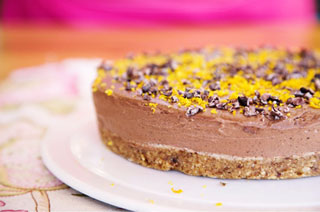 Firstly let me give you an idea about the atmosphere, admittedly most venues in Greenside do have a charming café feel, possibly the result of being surrounded by so many trees and hipsters; Fresh Earth is no different. Boasting great ambience with a humble mood, you will be greeted by friendly staff and an abundance of wheat grass. I love wheatgrass; it represents a food that is pure and vital. Something that cannot be prepared and left to sit on a shelf, but immediately cut and juiced, making it a very comforting plant to be greeted by, when dining out.
Across from me sat a mother and her son, she had clearly just collected him from school and what was so amicable, the young boy had sprawled himself across the orange cushions not unlike what he would do at his own home. His mom had also plopped herself comfortably on the cushioned bench and started browsing through her phone while they awaited their healthy lunch, with what seemed like not a care in the world.
Fresh Earth's menu has clearly marked items for vegan, gluten and sugar free meals and they offer a lunch buffet, further to having raw smoothie options with super foods like Spirulina and Maca, and a great selection of juices. I had the Detoxer a refreshing blend of apple, celery, carrot, and of course wheatgrass. Like most veg juices it was not the most appealing, with an conglomeration of greens and oranges swirling around, but don't be discouraged, as it made up for its looks with revitalising ingredients and a subtly sweet taste.
The buffet had a nice selection of both warm and cool foods, an adventurous combination of brinjal and pineapple salad was on offer and a delightful roasted pumpkin and tomato salad also featured. What was very nice was the little bowls of ground and pumpkin seeds which you can sprinkle on your salad, and they have a fantastic lemon and herb dressing. Combine with a bit of lettuce, baby spinach and sprouts, and you have a sufficiently scrumptious salad. Comfort foods included a tofu quiche, mild curry, and a lentil cottage pie, all of which were very tasty with a nice combination of flavours, but given the heat of the day I was more inclined to have salad. Quite interestingly the buffet is charged by weight, I thought this was strange at first but in hindsight it actually makes perfect sense, as you are discouraging waste and light eaters needn't pay for what they don't eat.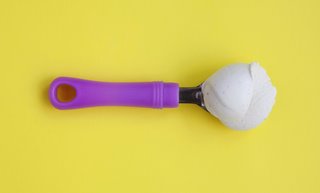 Then the crème de la crème – dessert! Fresh Earth make their own vegan ice cream, sweetened with xylitol and accompanied with a delicious ginger cookie. They also offer choc or vanilla milkshakes which you can have with either rice or soya milk, further to raw deserts like raw chocolate mousse cakes. Their bakery has a lovely selection of date balls and cocoa clusters which you can take home with you for a late night treat, and they have a shop should you need to get some produce, beauty or health items, and even eco cleaning products for the home.
All in all I give Fresh Earth 5 carrots – it seems appropriate for a health restaurant than to give them 5 stars, a relaxing venue with a great selection of vegan meals and treats. They do sell products with cheese and eggs but you can take comfort in that they do not sell any meat dishes or products, making it a befitting venue for vegans and vegetarians alike in my view. With ample space, Fresh Earth can accommodate small functions or birthday parties and the staff and decor will make you feel right at home.
Fresh Earth

, 103 Komatie Road, Emmarentia. Tel.: 011 646 4404.
Reviewed by Lesleigh Harnwell – Vegan SA