Review of Eat, Love, Life
Posted on 22 October 2015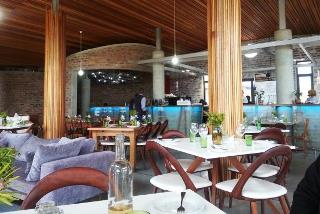 A review of ELL, Spookfontein Farm, Hemel and Aarde Road, Upper Hemel & Aarde Valley, Hermanus …
High up in the Hemel en Aarde Valley is home to the ELL (Eat, Love, Life) restaurant at Spookfontein Farm. Picturesque and interestingly designed, it is a venue well worth visiting.
We were invited to review the vegan section of the ELL menu. Norah Hudson has put together an inspiring range of vegan fare that is outstanding. Meticulous attention to detail, superb presentation and creativity made the range of dishes exciting and mouth-watering.
The tasting menu covered 5 vegan dishes excluding the entrée of pizza bread and homemade hummus which was followed by the tasting dishes. We would highly recommend this restaurant if you are in the Hermanus area. As non-drinkers, Norah recommended the mountain water, which is unique to Spookfontein and is highly prized by serious whisky drinkers.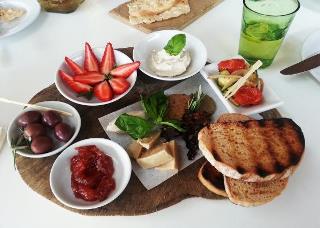 What puts me off about a number of vegan restaurants is the lack of good cooking, however all the food that we tasted for lunch was delicious. The Entree of Ppizza bread and humus was just right to whet our appetites, the starter consisting of various chesses, biltong and seitan was a nice surprise, it was a good combination with the entrée. The next plate was bean curry and rice with homemade chutney, it was filling and well balanced.
The burger that followed was just delicious, and I was tempted to ask for seconds. Norah has perfected the vegan burger! A vegan wrap was served with the burger and was not raw as is often the case with vegan wraps. The next plate was pizza which was sparse and a bit dry. The dessert was rich and dense, a perfect end to a great lunch.
Thank you Norah Hudson and ELL

for your invitation, we will be back…..
Reviewed by Antoinette Maake – Vegan SA