Health benefits of aloe
Posted on 4 March 2015
Aloe penetrates skin 4 times faster than water… so what?
It is recorded that Egyptian queens Nefertiti and Cleopatra used Aloe as part of their regular beauty regimes, while Alexander the Great and Christopher Columbus used it to treat their soldiers' wounds. Aloe is well known and has been used for centuries for its wide range of healing abilities.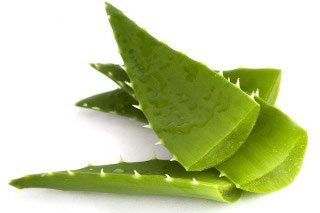 Aloe has antimicrobial and anti-inflammatory properties which help soothe and restore wounds, burns, insect bites and skin irritations like eczema and psoriasis. It contains antioxidants which protect the skin from environmental pollutants and help combat ageing. It softens the skin and accelerates new cell growth which reduces scars, fine lines and blemishes. It is also very popular as an internal elixir to promote intestinal health, enhance immunity and for detoxification.
What is certainly the most fascinating thing about Aloe however, is its excellent hydration capability. Studies show us that Aloe Vera gel penetrates skin almost 4 times faster than water. 'So what?', you may ask. Well, the enhanced skin penetration ability means that it penetrates much deeper too and that it carries other active ingredients deep into the skin along with it, to nourish and hydrate, and to heal common ailments more effectively. The blend of Aloe and other powerful ingredients penetrates through all tissue layers, works harder, heals faster and is more beneficial in combination than individually.
The component of Aloe that is responsible for the enhanced penetrative effect is called lignins, a structural, cellulose-type substance. Lignins penetrates the toughened areas of the skin making it beneficial for a wide variety of skin problems where skin may be hardened or weakened.
Aloe Vera is featured in all Down to Earth products. It draws in the beneficial qualities of ingredients like the potent anti-inflammatory action of African Potato extract in their vegan-friendly Revive Moisturiser
Article by Marlize Nel, www.downtoearthcare.co.za