Interview with Mellissa Bushby
Posted on 16 February 2015
An interview with Mellissa Bushby, author of The Vegetarian Kitchen …
By Antoinette Maake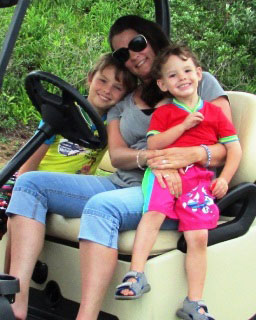 Vegan SA: Tell us about who you are and what you do?
Mellissa: I am a vegan author, pen and watercolour illustrator and ceramic designer. I love nature, books and art, and ancient history. I am an avid supporter of sharks and their increasingly worrying endangered status. I love cats, the sea and trees.
Vegan SA: When did you become vegan and why?
Mellissa: I became vegetarian nearly 15 years ago. It was something I had wanted to do for many years but just never put my heart into it. I cut out red meat, then chicken, then fish and eggs and have never looked back. I became vegan nearly 5 years ago.
Vegan SA: Did the transition happen overnight?
Mellissa: Almost. The time between cutting out red meat, then other meat and eggs was a matter of a few months; becoming vegan took longer. I was very much of the opinion that as long as it was organic cheese and milk, it was fine; I even made sure we used only badger friendly honey. But my husband started becoming ill and we couldn't figure out why, and eventually I thought it might be dairy products and started investigated all the health issues. I have a very good friend who is vegan and she also kept on pushing me to give up dairy, left bits of propaganda around my house! He has been vegan for longer than I have, but eventually I just couldn't look the other way anymore.
Vegan SA: I read your book (The Vegetarian Kitchen) and found the meals delicious and easy to prepare, I would recommend it to anyone who is trying to make a switch to a plant based diet. What is your favourite meal? … and do you have a favourite recipe that we could publish on our site?
Mellissa: Chilli chickpea cakes with papaya and coriander salsa.
Vegan SA: What is your favourite place to shop for food?
Mellissa: Woolies for fresh veggies and fruit. Pick n Pay for tins, flour and so on, as well as Fry's, although we eat very few 'Faux meat' products. I make most of my own bread.
Vegan SA: What is your favourite place for eating out?
Mellissa: Stefano's Trattoria in Nelspruit. They know us by now as every birthday or anniversary celebration is spent there. Their food is fabulous and the atmosphere is lovely. You can have a decent meal without it being a sad and limp vegetable platter, always an obvious afterthought in my opinion and not good enough for paying customers, whose money is just as good as the next guy and who should be given excellent service and treatment irrespective of their meal choice.
Vegan SA: As a mother, are your kids also vegans?
Mellissa: Yes, both of them have been from birth.
Vegan SA: What obstacles have you faced in the past, and continue to face, by being vegan, and how did you overcome them?
Mellissa: It is very hard to convince family members that children do not need meat to help them grow, and that you are actually not doing them a disservice but quite the opposite. It's frustrating when you want to go out for a special occasion and the manager at the restaurant you had your heart set on implies that it's bad enough to be expected to cater for vegetarians, but vegan is just impossible.
Also, a big challenge has always been my children. I worry that they will be ostracized or teased because of my choices. Fortunately the older one has no qualms about it, and is very quick to say "no thank you, I don't eat animals" in the politest way (there is always someone who thinks we have forced him into it). The younger will be the same I'm sure, he is just as stubborn.
Vegan SA: What improvements or changes would you most like to see in the vegan movement, both domestically and internationally, over the coming years?
Mellissa: More advertising and awareness regarding the dairy industry. I find it astounding how few people – and I mean people who care for animals and would not knowingly harm them – refuse to believe the atrocities going on there. They won't see it, and all the hype about "happy cows" and "laughing cows" sets a precedent regarding the comfort and amiability of these animals – we are only too happy to supply you with milk, it's not as if you are eating us. I just think the awareness isn't there.
I also think it's important, as harsh as it is, to make children more aware of the plight of farm animals. Many children don't realise the implications, they don't make the connection between the piece of steak and the animal, because everything is packaged neatly. That's why many adults don't see it, it's not something that was ever actually brought home to them. Most people would still eat meat, but there a few who would think twice if they saw the living (and dying) conditions these poor creatures are subjected to.
Vegan SA: What advice would you give to people want to make the switch to becoming vegan or vegetarian?
Mellissa: To read as much as possible on the benefits, ethically, morally, health and planet wise, and also to research the alternatives. The struggle and eventual demise of an already overburdened planet, the dreadful suffering and terror the animals have to endure, let alone the constant and on-going despair, day after day. Once the penny has truly dropped, I cannot imagine anyone ever going back to eating meat again.
Vegan SA: Is there any question that you would like to ask and respond to that we didn't ask you?
Mellissa: Just how important it is to prepare food with love, to sing and chant when preparing your food and to use the best quality products that are available.
Visit our website for a list of international and South African famous vegans.

Posted in Category
Interviews
/
Comments Off

on Interview with Mellissa Bushby
You can follow any responses to this entry through the
RSS 2.0
feed.