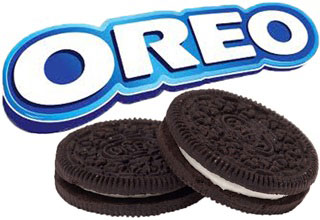 The classic Oreo is a tasty chocolatey round sandwich biscuit filled with a creamy vanilla flavour centre, made for vegan sweet snacking on the go. First produced in 1912!
Available from most food stores throughout South Africa.
Note: that only the original Oreo variant is vegan. Other varieites contain cow's milk or its derivatives.
Visit the Vegan SA directory for more vegan butters from South Africa.