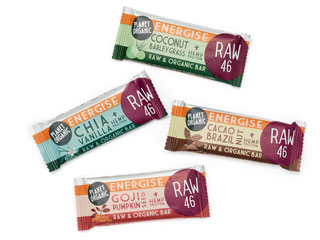 Planet Organic has a wide range of vegan and gluten free snack bars. Flavours include, Cocoa Brazil Nut, Goji Pumpkin Seed, Chia Vanilla and Coconut Barleygrass. They do not use cheap gluten-free fillers like white rice and corn, they instead choose highly-nutritious alternatives like quinoa and buckwheat. Their products are dairy-free but, that doesn't mean vegetable margarine or soy, they prefer using coconut and nuts. As for refined sugar, absolutely not – many of their products contain no added sugar at all. If they do, they chose low-GI, low-fructose coconut sugar.
You can find Planet Organic's Snack Bars at all well-stocked Wellness Warehouse stores.
Visit the Vegan SA directory for more vegan snack bars in South Africa.